Living the "Pura Vida" in Costa Rica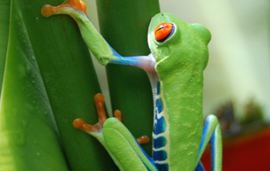 Our Mission

Welcome to Ojochal Vacation Rentals, where our mission is to be the best long term, full service rental & property management company in Ojochal, Costa Rica & surrounding areas.

Our goal is to provide you with professional, responsive and reliable vacation rental & property management.

About Us
Ojochal Vacation Rentals has assembled a strong team to maintain a high standard of care that home owners expect long after they have built their homes. We employ local Costa Ricans that are trustworthy and will give your property the care and attention it deserves. This will help you protect and strengthen your property investment in Costa Rica.
Ojochal Vacation Rentals is owned and operated by 2 couples who live in Ojochal and have an extensive background in building construction and property management.
Ojochal Vacation Rentals has the know-how to effectively and efficiently manage your valued property and if required provide you with a vacation rental to meet or exceed your expectations